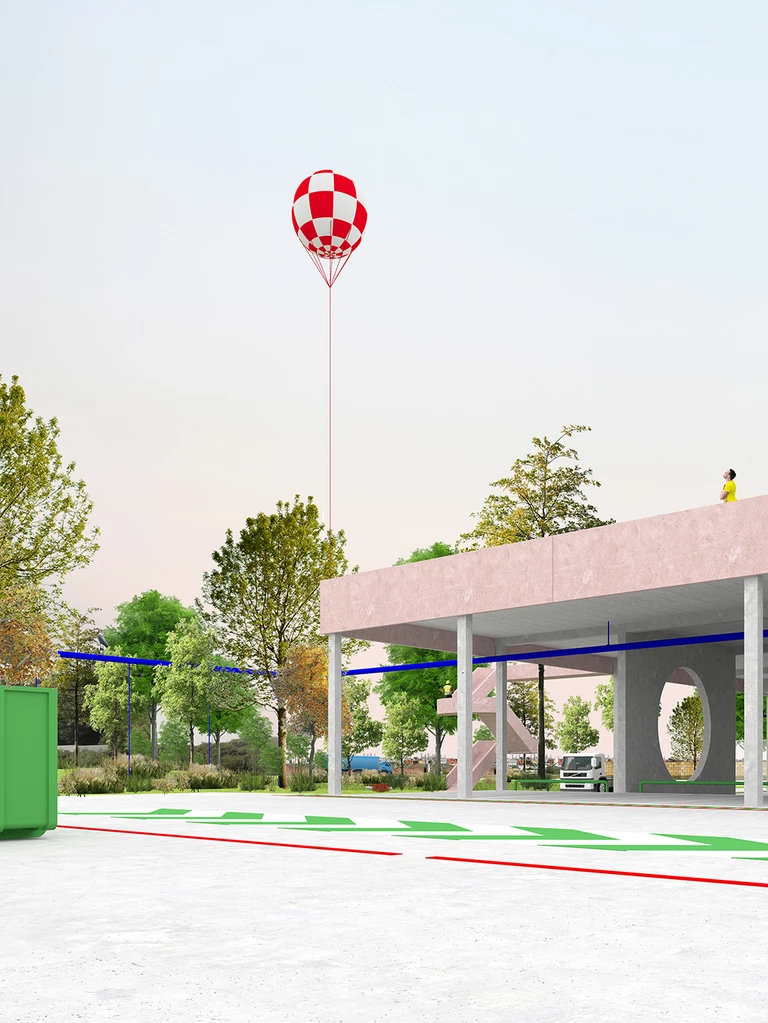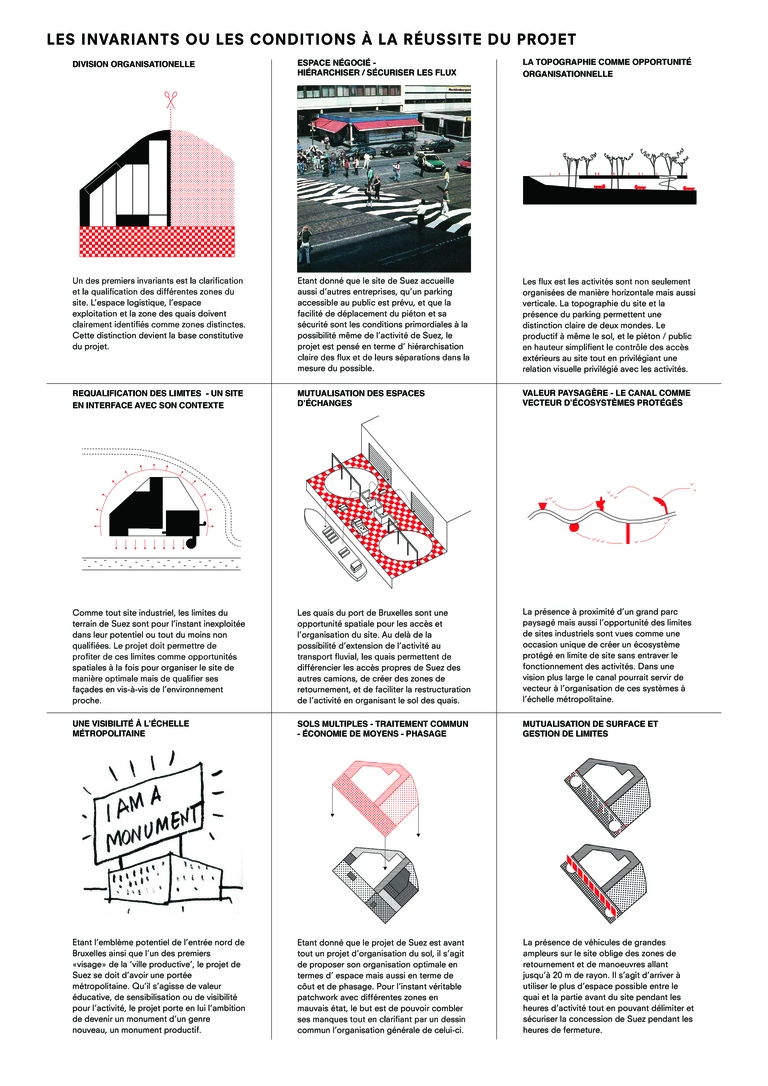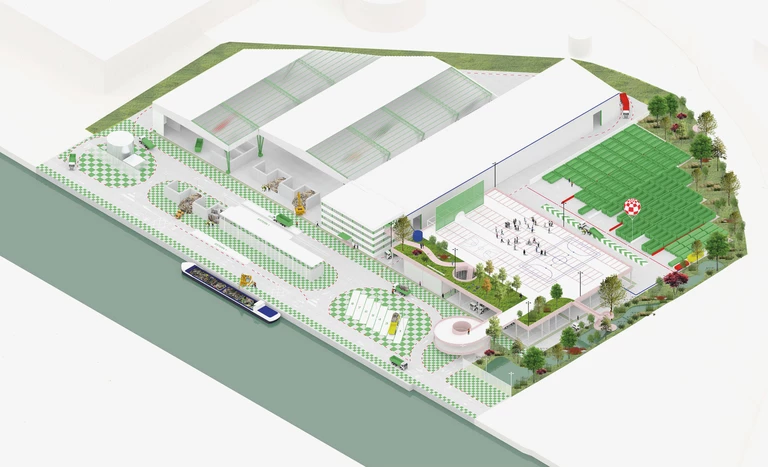 ---
Competition for the extension and reorganisation of the site of the Suez Wasting Sorting Centre
The mission of extending and reorganising the Suez site in Neder Over Heembeek aims at a thorough rethinking of the sites characteristic, which are defined by the port and the production activities of the city of Brussels. The site and the activities of Suez are emblematic on several levels. 
At the junction of the E19 infrastructure and the canal and by the nature of Suez's activities, this project is situated in a development logic of metropolitan importance.
As part of the ambitions of the Canal Plan concerning the reinforcement of economic and productive activities, the future project has the responsibility of becoming an example in terms of operation, integration and image of the 'productive city' of tomorrow. 
Its location and visibility from the E19 make it a potential emblem of the northern entrance to Brussels, the first «face» of the «productive city», of a new paradigm with regard to business parks, of a new way of conceiving and perceiving productive activities within the city. 
---
Team
Radim Louda, Paul Mouchet, Valentin Piret
 
Reference

P-0040
Program
Location

Brussels
Completion

2018
Client Type

Private