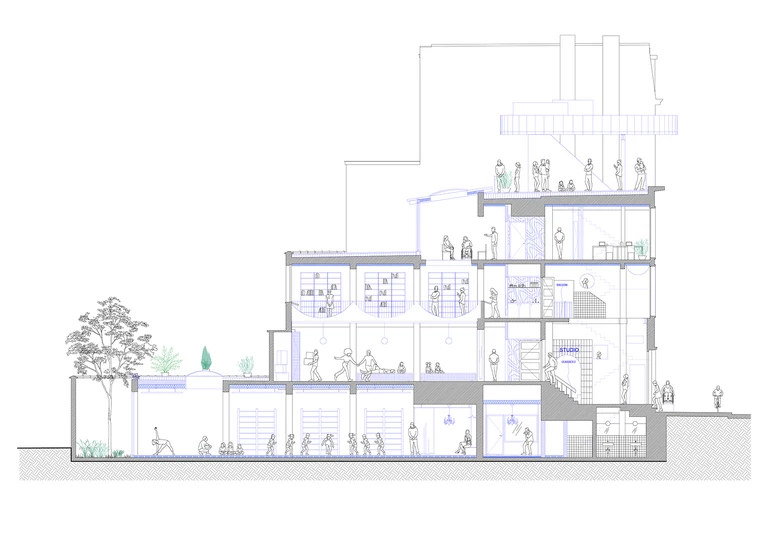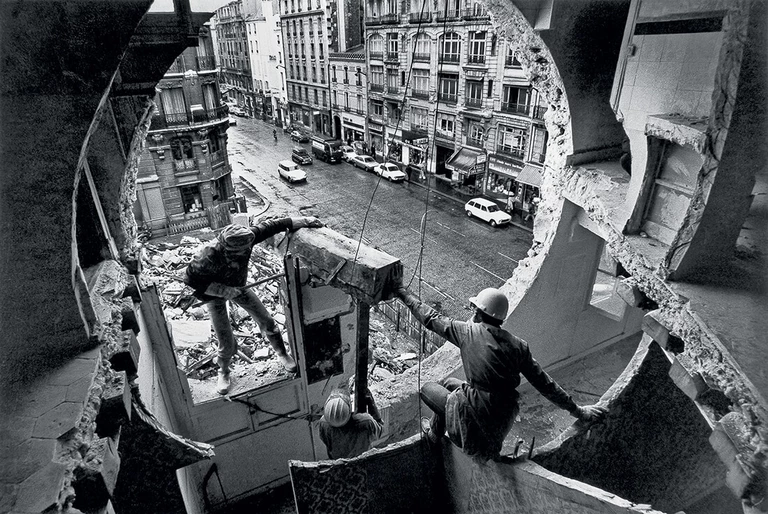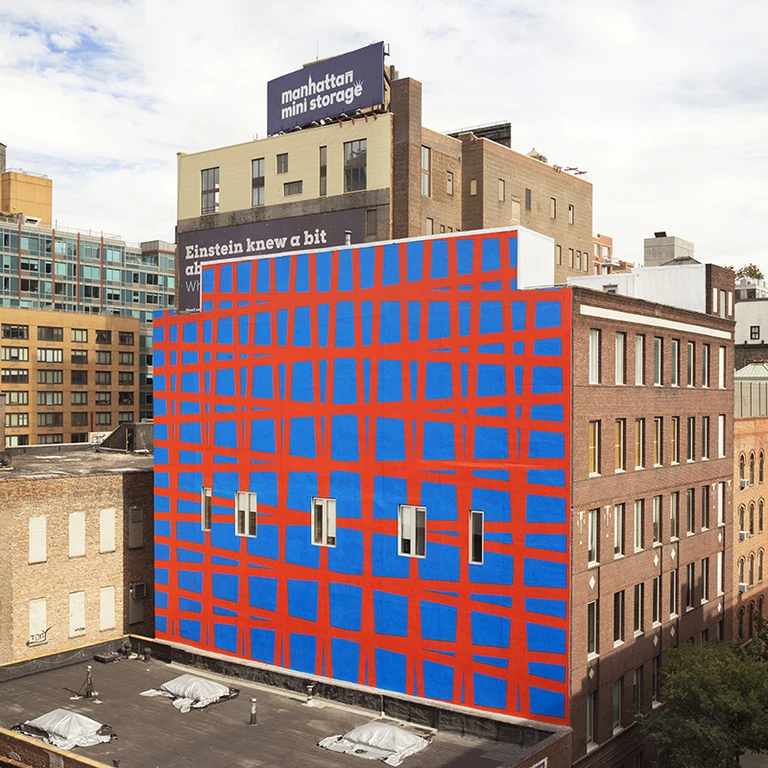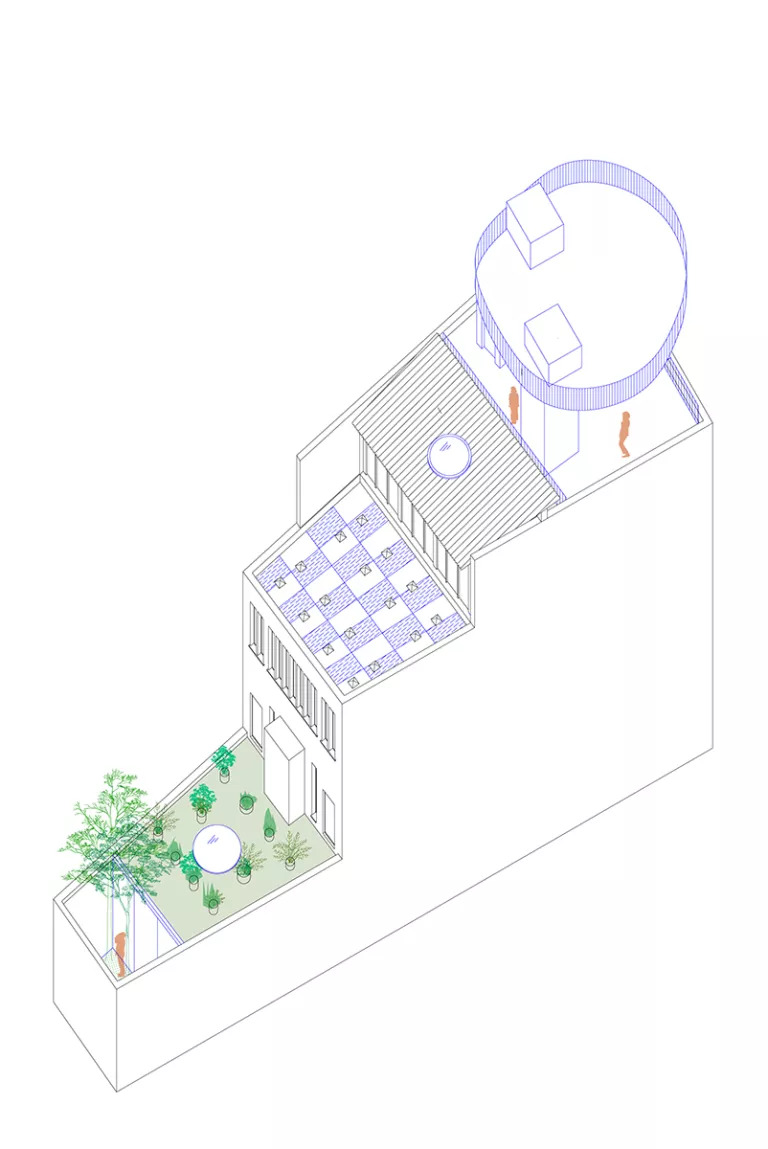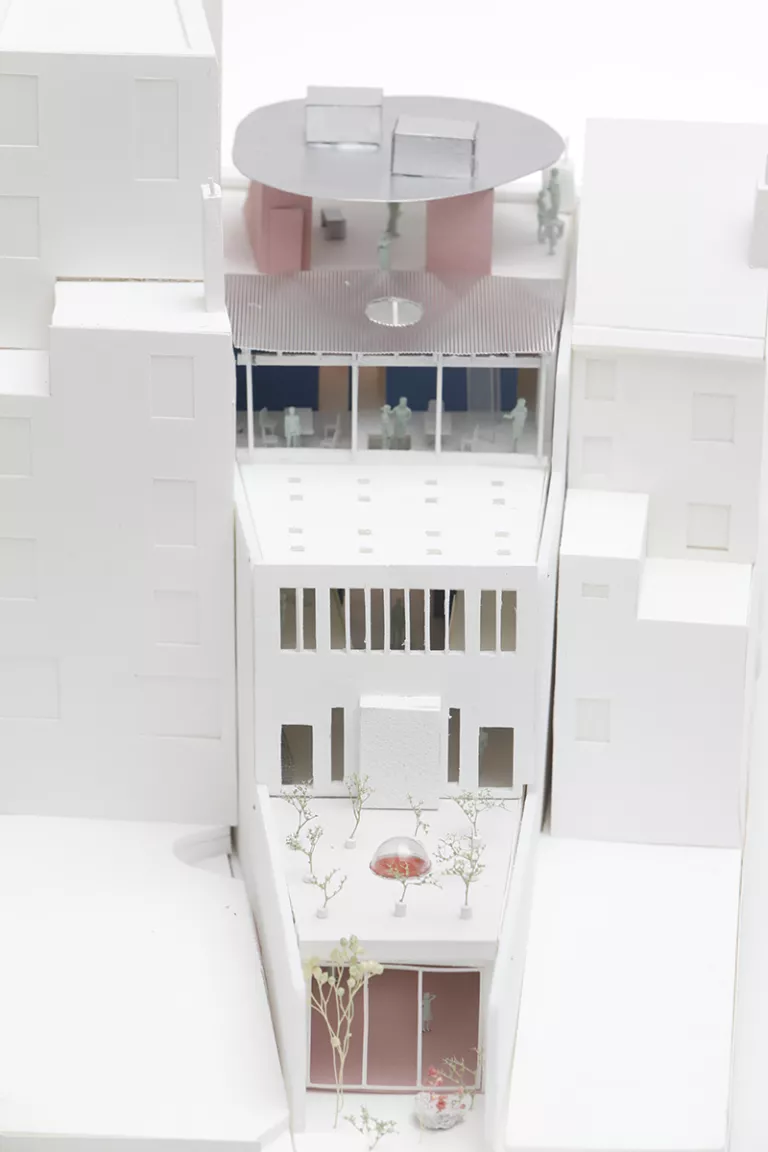 ---
From a place of worship to a dance stage: a place open to everyone.
Born on the bangs of our society in the 1970s, hip-hop as a movement has always been distinguished by its ability to inhabit unexpected or neglected third places. Built on spatial referents as diverse as the disused building, the garage or the public space, its DNA as a catalyst of emotions with positive expression through artistic creation has made it a leading inhabitant of atypical architectural figures.
On the other hand, the Ahavat Shalom synagogue was gradually emptied of its congregation and was recently completely abandoned by the Orthodox Jewish community of Schaarbeek following a radical change in the population of the Sint-Lazard-North Brabant neighborhood. The legacy of this period is a building with multiple qualities, offering generous spatialities suitable for hosting a cultural institution.
Our proposal is therefore in line with this resourcefulness and ability to adapt to a place as singular as it is, specific to the actors of the hip-hop scene. Our attitude towards the project is to make do with the "already there", to reveal the architectural and spatial qualities in place through a series of interventions and measured actions, while respecting the value and history of an emblematic place with strong symbolic power. 
---
Team
Radim Louda, Paul Mouchet, Valentin Piret,
Louise de Froidmont
Reference

P-0087
Program
Location

Brussels
Area

720 m²
Completion

2024
Client Type

Public
Structural Engineer
Special Technics

Energ-Ir
Acoustic Expert

Daidalos