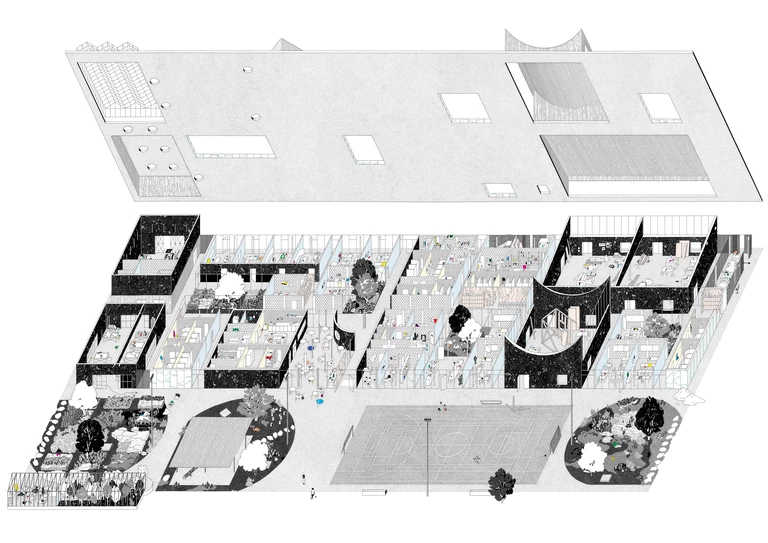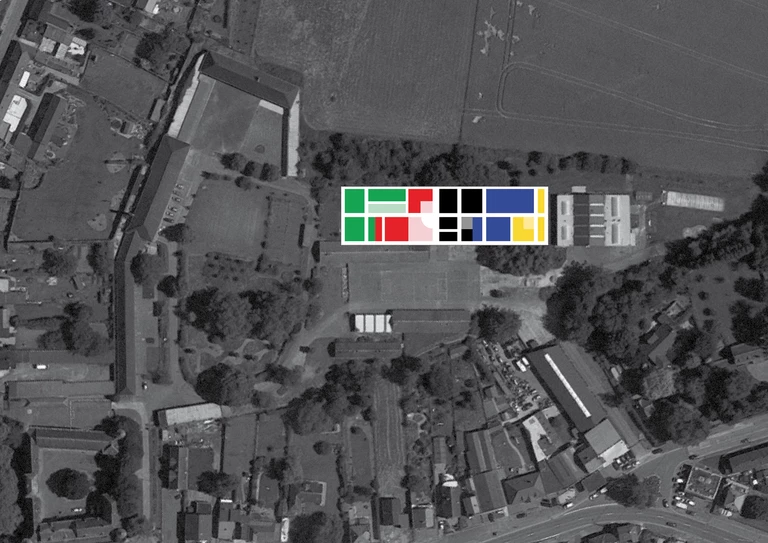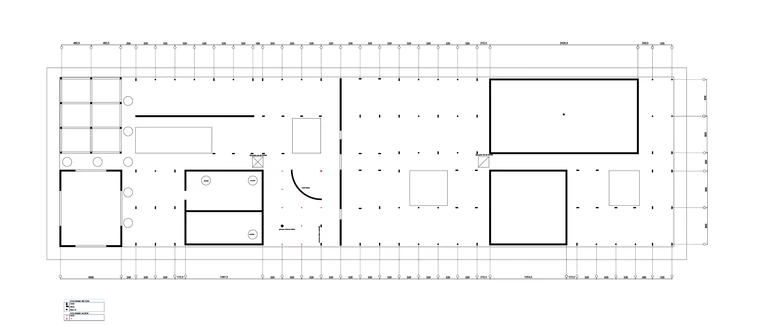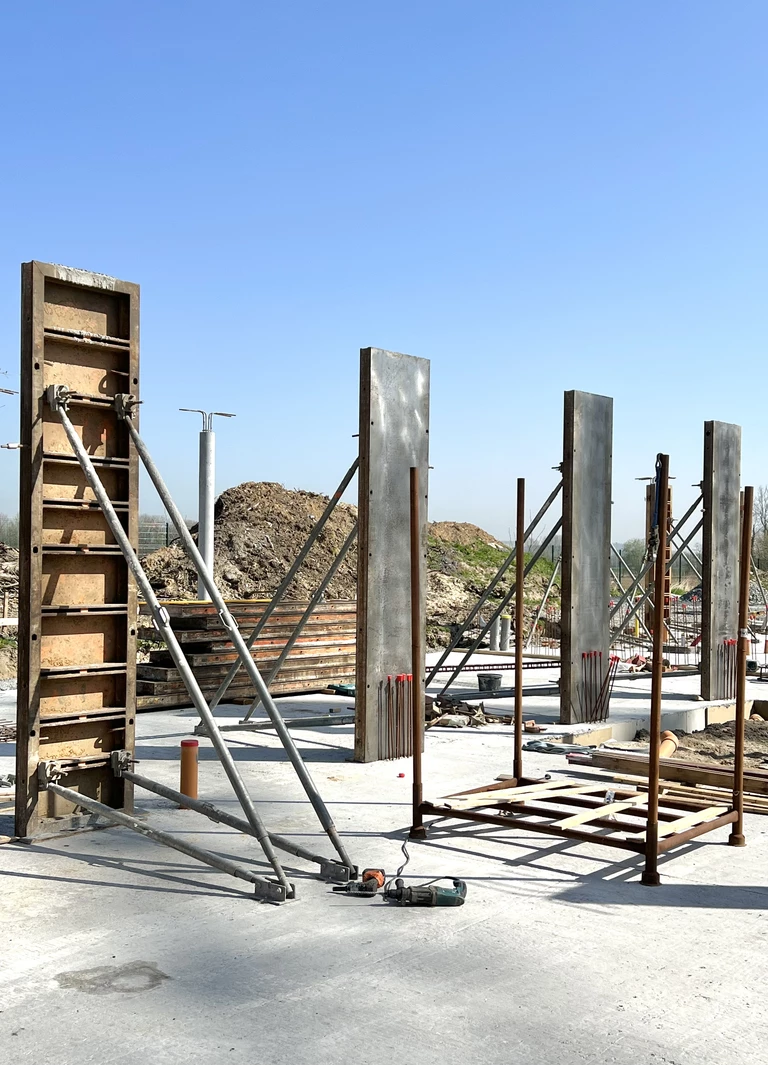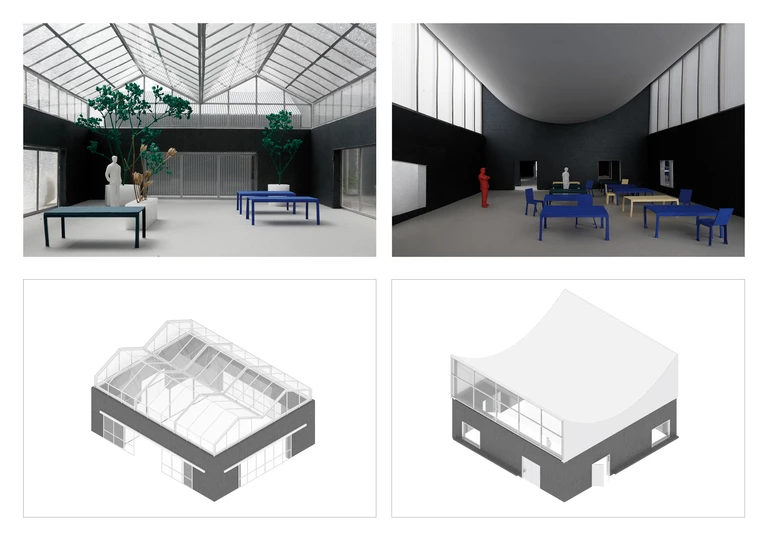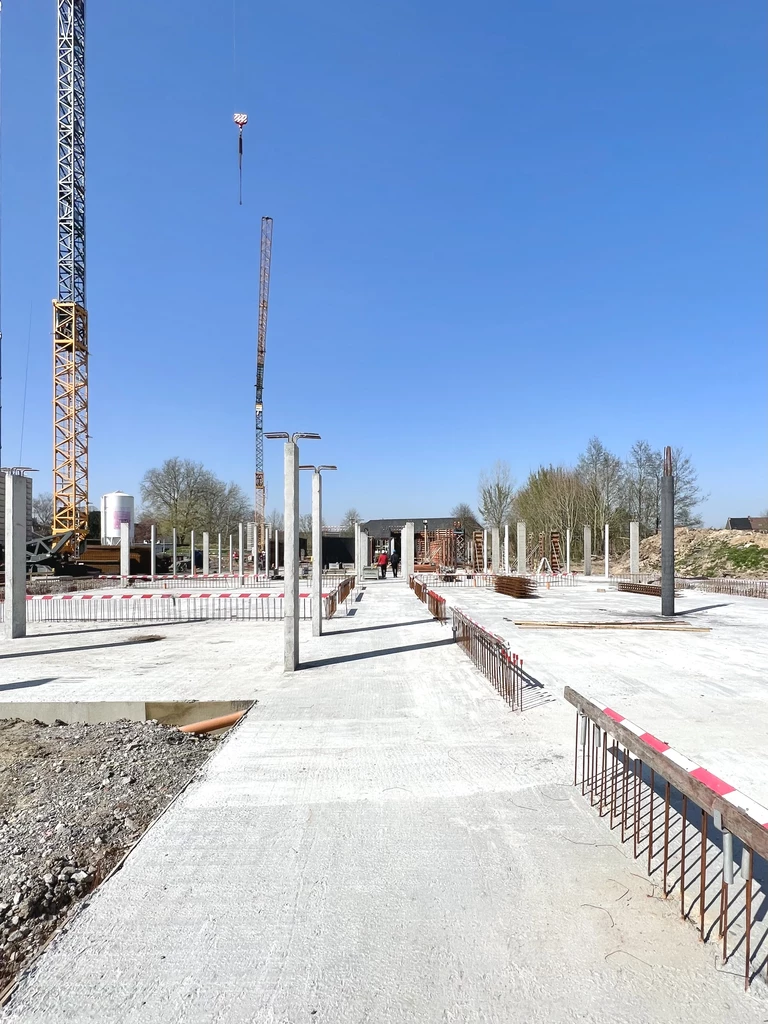 ---
Belgian urban sprawl, characterized by a blend of agricultural expanses and a scattered built environment lacking distinct architectural identity. The topography is predominantly flat.
The project at hand involves the establishment of a professional school with a focus on inclusive and social pedagogy. Key training sections encompass horticulture, culinary arts, building construction, and carpentry. The architectural concept envisions the school as a hybrid, blending elements of a traditional educational institution with those of a productive facility.
A sprawling, low-profile concrete roof spanning 3,000 m² shelters the classrooms, communal areas, and administrative spaces. Each training section boasts a workshop with a double-height space, creating distinctive volumes that protrude from the roof. An internal thoroughfare, flanked by a series of courtyards, introduces natural light and outdoor elements into the unusually deep structure.
The project's overarching philosophy revolves around embracing the inherent materiality of raw construction materials, with meticulous attention to implementation. This commitment to simplicity extends to the project's energy approach, characterized by a low-tech design that exposes all technical elements. Landscape design plays a pivotal role, engaging at various scales, from intimate patios to the expansive park surrounding the building.
Conceived as a functional ecosystem, the project fosters educational collaboration with the school's horticulture section. This collaboration integrates students into the design and implementation processes, reinforcing the project's holistic approach to education and the built environment.
---
Team
Radim Louda, Paul Mouchet, Valentin Piret, Pierre Burquel,
Kalliopi Dimitrakopoulou
association La Commune (AHA, Nord, V+)
Reference

P-0028
Program
Location

Templeuve
Area

3.000 m²
Completion

2024
Client Type

Public
Structural Engineer
Landscape Design

Plant en Hougtoed