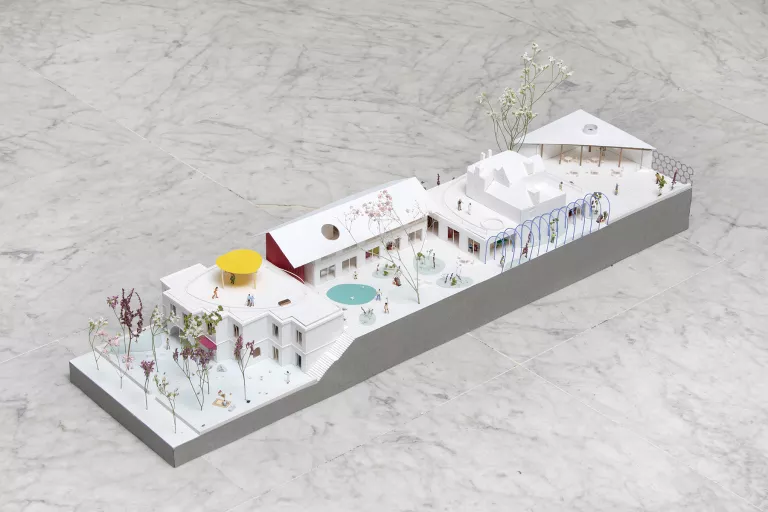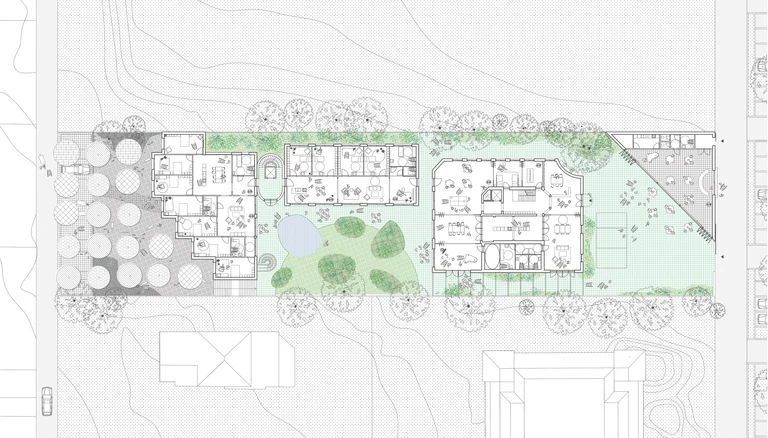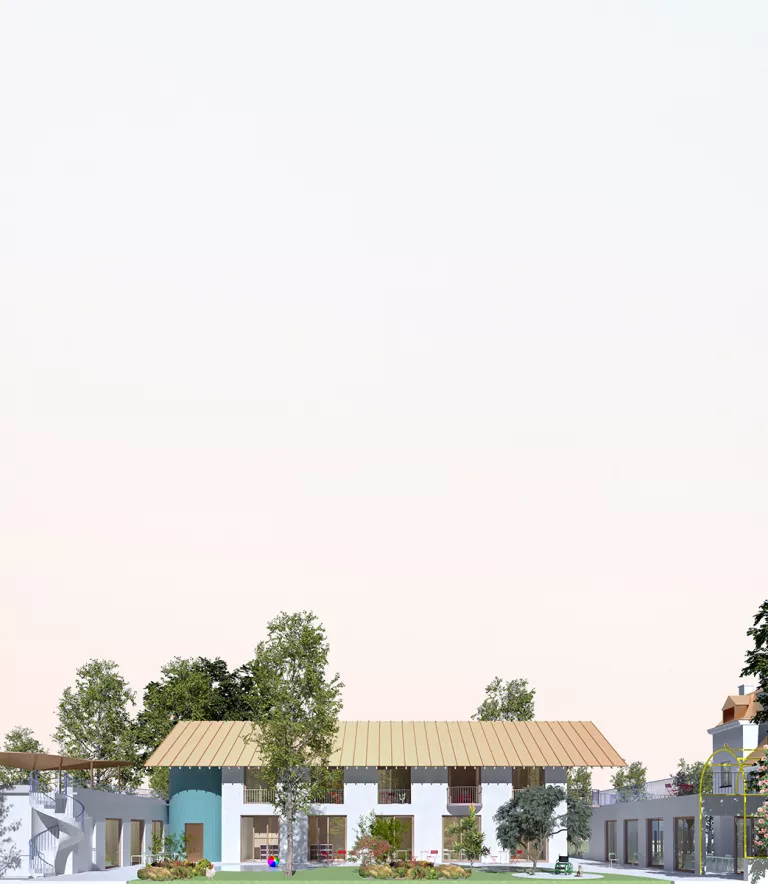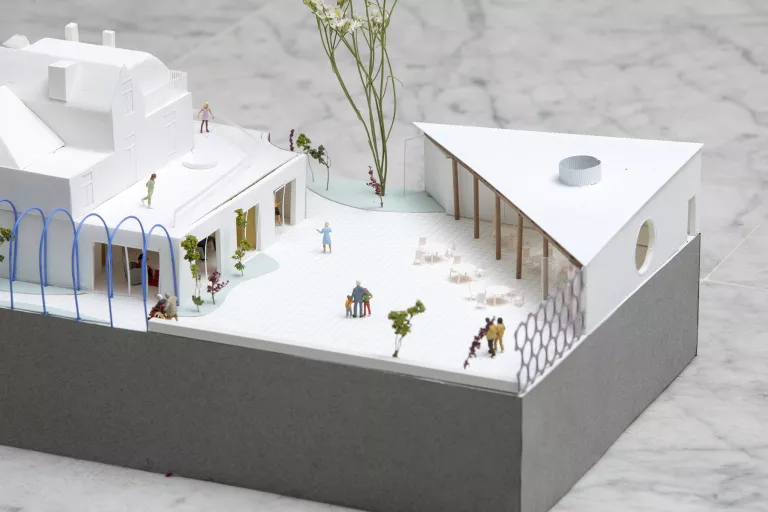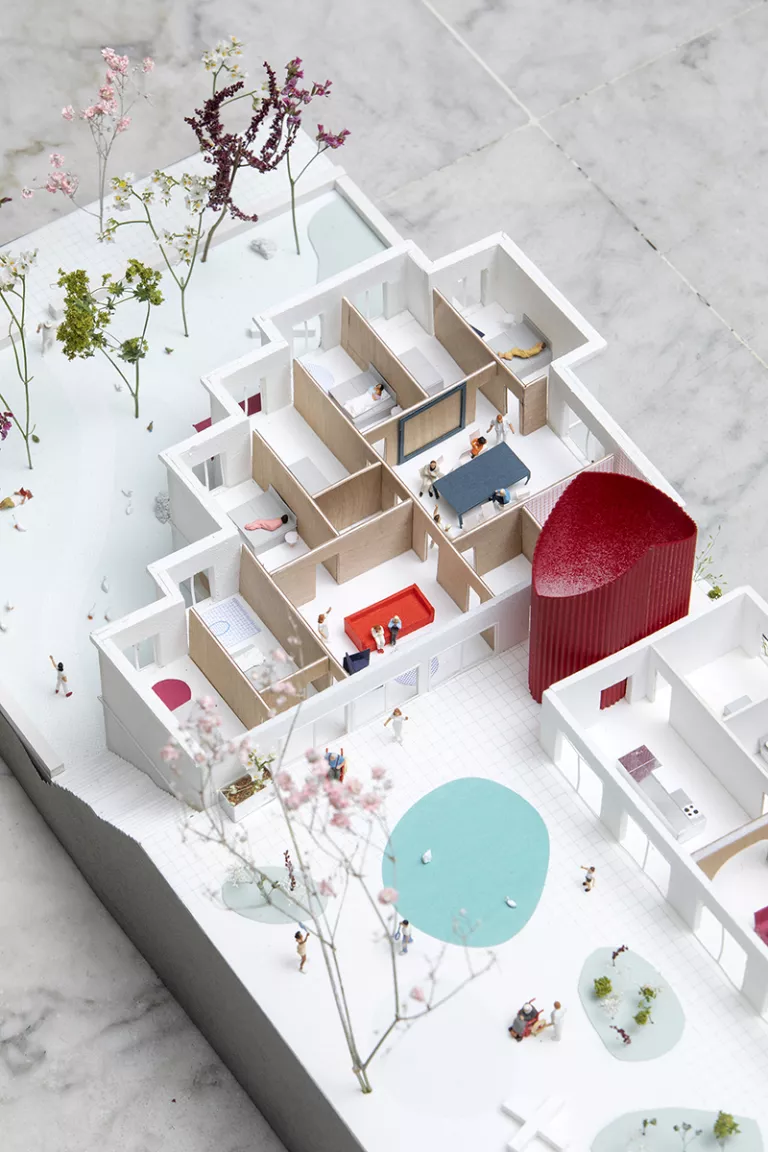 ---
We imagined the center as a microcosm composed of different worlds that are brought to the disabled person. The idea is to create a place where domestic qualities, the home, rub shoulders with places of community, care, learning, but also isolation and intimacy.
A succession of spatial relationships, interior and exterior, articulate the architecture and the landscape, to offer different worlds that give rhythm to the daily life of the inhabitants. The creation of rich experiences and atmospheres creates tailor-made architectures that give a human dimension to a program that is too dense for this exceptional site.
Indeed, the existing qualities (crossing site, rich vegetation and remarkable architecture) define in our eyes the conditions with which a sensitive project must absolutely negotiate. it is obvious that a project which bases its philosophy on otherness cannot free itself from an approach respectful of the already there.
In this sense, we propose to work from a relational approach of architecture, which is drawn by the links it creates with its immediate environment. More than an exceptional architecture adapted to the conditions of disability, we propose an environment composed of worlds offering the possibility of a daily life fully lived.
---
Team
Radim Louda, Paul Mouchet, Valentin Piret,
Martha Virgaux
In collaboration with
Label
Reference

P-0084
Program
Location

Brussels
Area

2.060 m²
Completion

2021
Client Type

Private
Structural Engineer
Spetial Technics

Energ-IR
Accessibilty

Atingo