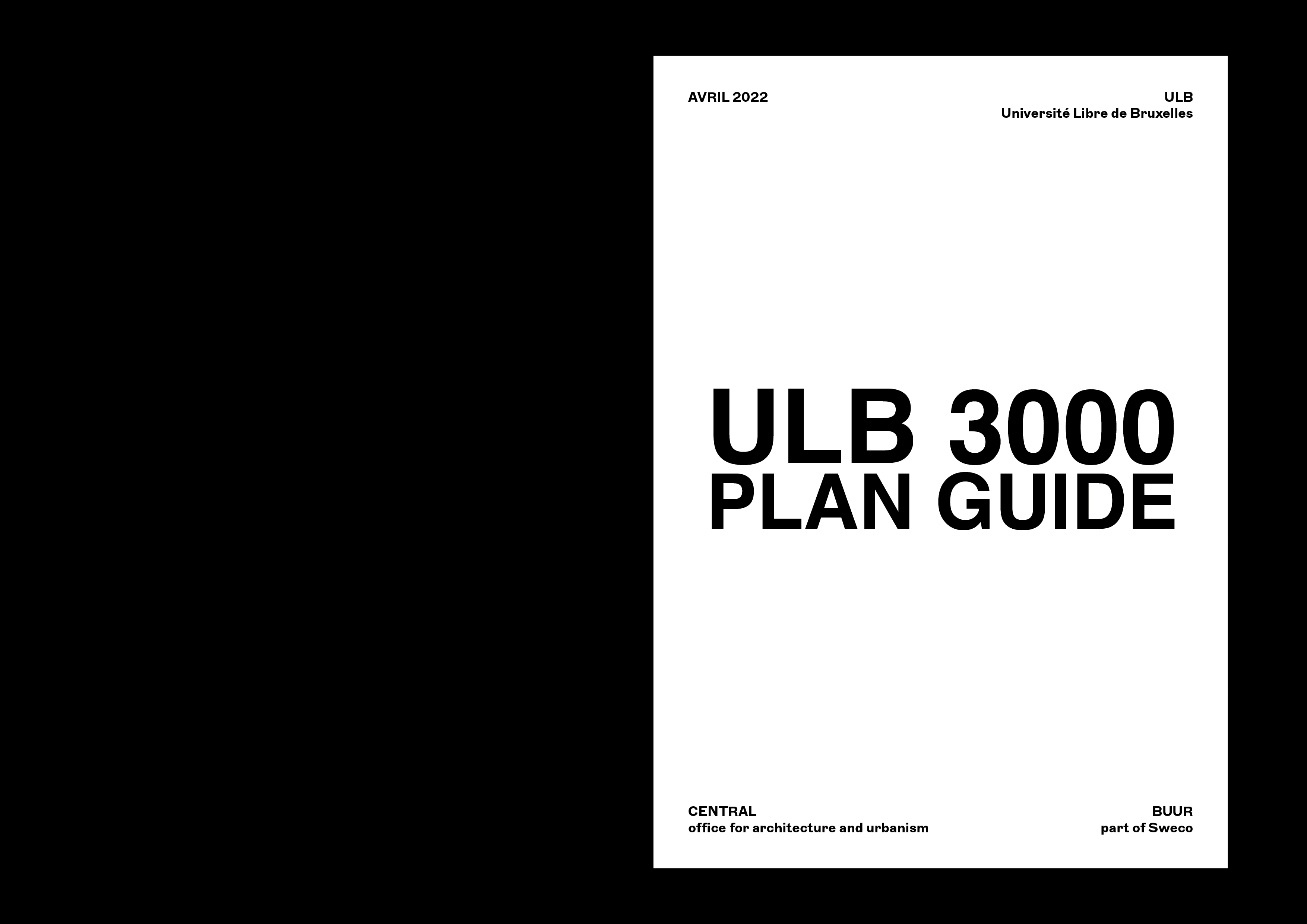 ---
The "plan guide" named ULB3000 is a unique opportunity to go beyond the classic urban planning approaches, an ideal vision that is projected onto the existing sites, a "top-down" urban planning approach or, conversely, to work only from a "bottom-up" approach by limiting oneself to considering the current state as the strict framework for the potential transformation of the campuses.
S, M, L, XL Approach: 'a good university is a city within a city!"
The study for the ULB campuses requires working simultaneously on different sites. It has been therefore necessary to first define common themes and issues that must then be confronted with the specificity of each site. It is through this permanent back and forth between a "theoretical" or generalist approach and a specific and situated approach that it was possible to propose one or more solutions adapted to a rich and coherent global vision.
The university as a laboratory of transitions
Because of its spatially constrained model, the university must now find new forms of adaptability to respond to future developments. At the same time, this need to transform itself is a unique opportunity to consider the ULB campuses as laboratories not only for the surrounding districts but also, by extension, for the city itself. Indeed, in parallel to the research carried out through the critical and strategic reading of the sites, the study has made it possible to highlight not three but two campuses governed by different urban conditions.
---
Team
Radim Louda, Paul Mouchet, Valentin Piret,
Martha Virgaux, Luna Van Aubel, Alex Rovere
In collaboration with
BUUR part of SWECO
Reference

P-0076
Program
Location

Brussels
Completion

2022
Client Type

Private
Mobility

Traject
Landscape Design

Plant en Hougtoed
Photography

Maxime Delvaux